KISD offered sign language interpreters their jobs back; not all ...
The Killeen Daily Herald
Whether spawned by a Christmas miracle, a public relations nightmare or something in between, the Killeen Independent School District offered jobs to a dozen of its previously-terminated sign language interpreters.
Still, some interpreters decided not to return after their pre-Thanksgiving Day termination, leaving some deaf students without the ability to fully communicate and participate during school.
Jennifer Evangelista, mother of a deaf Harker Heights High School student, said her daughter was pleased that her interpreter returned, while emphasizing something should be done to ensure students in need of one-on-one attention are not without their interpreters again.
"She's happy," Evangelista said by phone. "Still, even though I got one (an interpreter) for my daughter, this hasn't ended. There are other students who still don't have interpreters. It is not right. What about the children?"
The Killeen mother said she filed a complaint with the Texas Education Agency, as well as reached out to the National Association of the Deaf.
On the last school day before Thanksgiving break, more than a dozen contracted and direct-hire sign language interpreters were terminated on grounds that they lacked state certification, even though the certification is not required by state or federal education laws.
Parents were notified by the district of their deaf students' interpreters' absences after their students had attended school for three days without their one-on-one form of communication.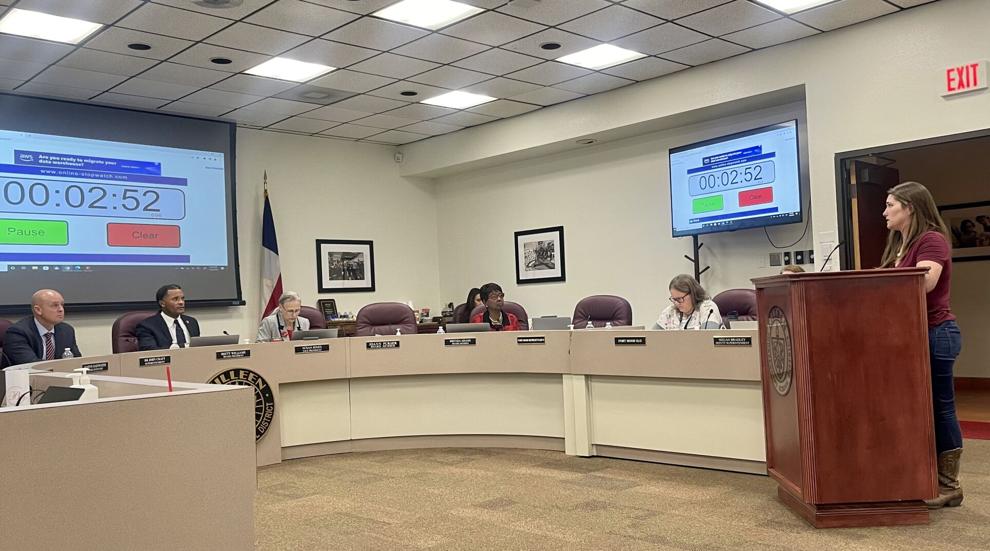 "What bothers me is that the district didn't have a plan B," Evangelista said. "This is not going to cease for me. I'm going to continue fighting so this doesn't happen to my daughter again and so that these other students get the proper assistance that they need."
In an update to the Herald, KISD spokeswoman Taina Maya said eight of the 12 contracted non-certified personnel had "already returned to the district as communication facilitators."
"Another one will return to KISD in January bringing the total number to nine," Maya said. "We have also started receiving new applicants for the communication facilitator positions through our contracted partners. Additionally, there will be three sign language interpreters joining us through VocoVision on Tuesday. This is a new way of supporting our older deaf and hard of hearing students."
* This article was originally published here