Pitt-Johnstown announces partnership with K-12 schools for civic ...
TribDem.com
JOHNSTOWN, Pa. – The University of Pittsburgh at Johnstown announced on Friday that it is partnering with several area K-12 schools to advance civic learning through its American Civic Education and Literacy Initiative.
"This initiative sounds like the perfect opportunity for students to purposefully engage with the primary and secondary sources meant to encourage democratic mindfulness in a time when civic thoughtfulness and engagement are most needed," Greater Johnstown High School social studies teacher Devin Carosi said in a release.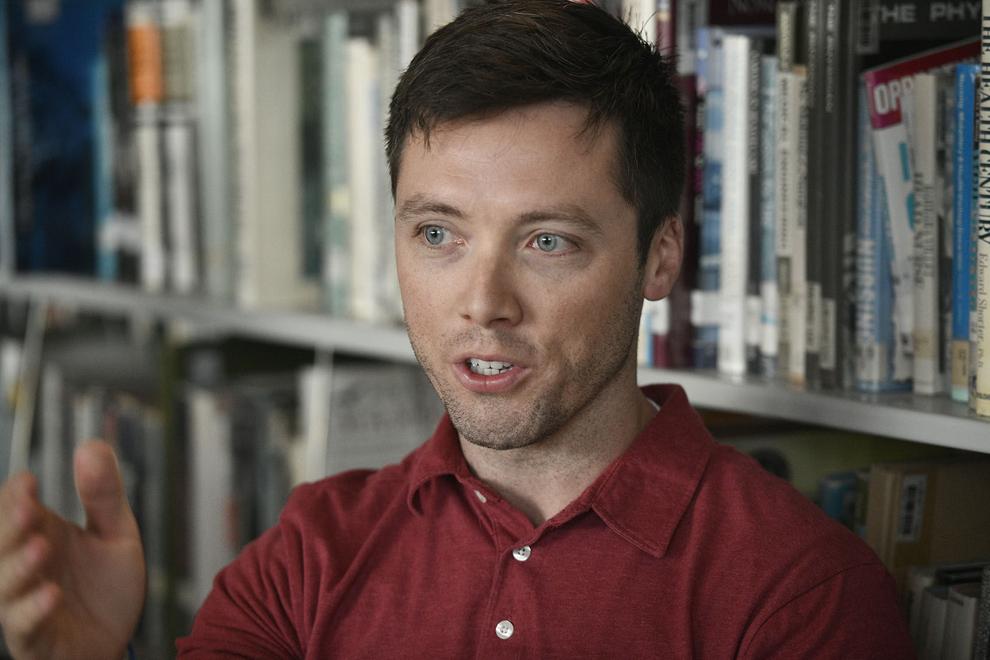 His colleague, Greater Johnstown civics teacher Christian Wrabley, agreed.
"I love the idea of bringing people together on campus to collaborate and imagine and engage in democratic processes and projects," he said.
UPJ students and faculty will partner with social studies teachers to support civic learning in and out of the classroom.
This initiative is organized into three tracks that feature tailored offerings to students in kindergarten through fourth grade; fifth through eighth grade; and ninth through 12th grade.
Throughout the program, participants will increase their knowledge of U.S. history, the Constitution and governmental institutions at each level, according to the university. Students will enhance reasoning, communications skills, critical thinking and problem-solving by engaging in experiential learning activities – such as citizenship projects, debates, civic games and other similar events.
Mark Conlon, an assistant professor of social studies who played a lead role in creating the initiative, said the focus on civic literacy could not be timelier and more urgent.
"The state of civic learning, a prerequisite for a healthy polity, is a significant cause for alarm," he said in the release. "Many surveys show that only a third of fourth-, eighth- and 12th-graders pass the basic citizenship test administered to new American citizens.
"Moreover, the vexing polarization of society continues to intensify, with polls showing large segments of our fellow citizens believe America is headed for civil war.
"By ingraining a culture of civic learning from the ground up and across all levels of the community, the ACE initiative seeks to revitalize our civic culture and help preserve American democracy for future generations."
UPJ President Jem Spectar said that every citizen should have basic knowledge and understanding of civics and that this "foundational knowledge will enable our fellow citizens to be more informed, active and engaged participants in the American political system."
When he announced the program, he said that there is no illusion about the difficulty of implementing this proposal, "especially in these polarized times where roiling passions are nearing a boiling point."
Spectar said: "We are convinced that to heal this ailing democracy, America must embark on a long-term effort to elevate the centrality of civic learning and engagement across our schools and communities.
"This initiative is just one small step in a much-needed generational effort to preserve American democracy for posterity and fulfill the clarion call to build a more perfect union."
Another aspect of this program is the goal of improving participants' ability to listen to multiple views and analyze complex and contentious issues without being disagreeable.
The school also will work with partners to identify and support existing best practices in area schools and catalyze wider collaborations, seek grant resources and remove barriers to progress.
Additionally, UPJ will make its facilities available for lectures, speaker series, workshops and similar events.
Jerry Zahorchak, UPJ professor and former state secretary of education, said the ACE initiative "presents an extraordinary opportunity to vastly improve many of the ingredients necessary to ensure our Constitution is far better understood and our democracy gains even more strength through the act of engagement of students and citizens across America.
"We have many school district leaders intending on putting their shoulders to the wheel to add momentum to this brilliant initiative."
* This article was originally published here