Interested in studying Medicine?
How about a university that has been the number 1 provider of doctors into first-year US residencies for the last 11 years combined and in a campus that is rated the world's most beautiful?
St. George's University (SGU), located in Grenada, with a fitness center, a 24-hour medical clinic, and round-the-clock private security, is home to students and faculty from over 140 countries.
18,000 MD graduates from the SGU School of Medicine have practiced in the US and around the world, with over 1,000 US Residencies in 2021 alone!
Considered a top center of international education, SGU's 22,000+ graduates from the schools of Medicine, Veterinary Medicine, Graduate Studies, and Arts & Sciences include physicians, veterinarians, scientists, public health, and business professionals across the world.
Furthermore, Medicine students are offered the unique opportunity to embark on their medical journey in Grenada, the UK, or India, whereby the same curriculum is provided for a strong foundation for SGU's future physicians.
Its School of Medicine programs include 4, 5, and 6-year MD Programs with the option of doing clinical rotations either in the US or the UK for the last 2 years.
Last but not least, all programs are accredited and approved by many governing authorities in addition to the affiliation with educational institutions worldwide, including the United States, the United Kingdom, Canada, Australia, and Ireland.
Excited to learn more?!
Don't hesitate to register for a free virtual info session with SGU on Saturday, April 3rd at 2 PM Beirut time. See you then!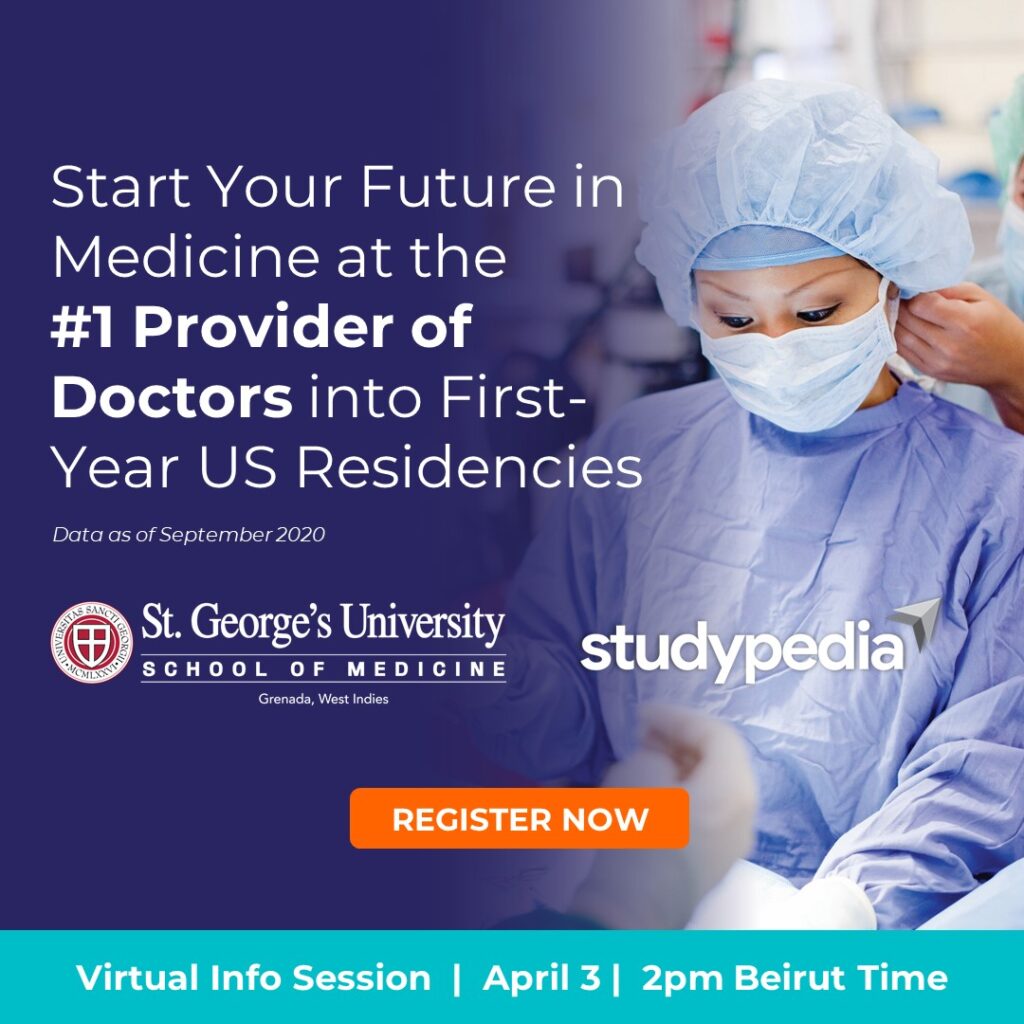 The post Study Medicine Abroad at Saint George's University appeared first on Studypedia.
* This article was originally published here